so i just realized that i never did post any pictures of my cats on the internet, and not all of you have seen them, or at least not recently, and belzer -- who used to be a cute little kitten -- has gotten huge and magnificent.

i took my monsters to the vet today and he told me i do a wonderful job taking care of them and they're both very healthy. so yay for that. belzer is just over a year old and weighs 16.6 pounds, which means that he is massive, and definitely too big for trying to sit on my shoulder like a parrot (something he likes to do), but i'm told he's just big-boned (honestly, that's what the vet said!) AND he entertained the vet, who said that it's incredibly rare for a cat to run around and play in the office after he's finished having a checkup and getting shots. that's really just because belzer is incredibly stupid, yet lovable. nobody could expect me to get cats without personality, could they?

and now pictures of adorable cats!!!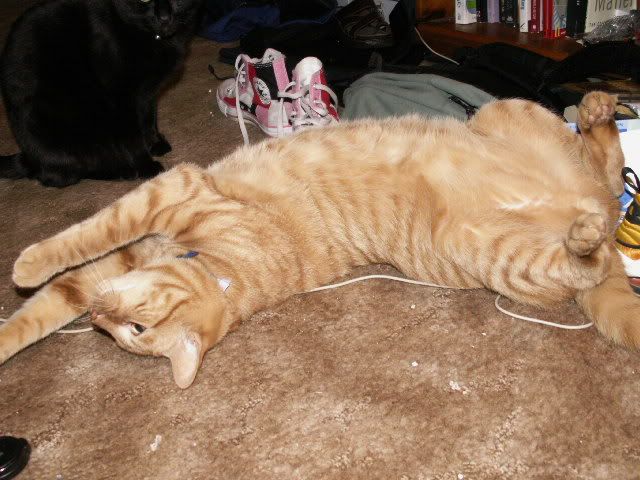 that's belzer playing with something under my computer chair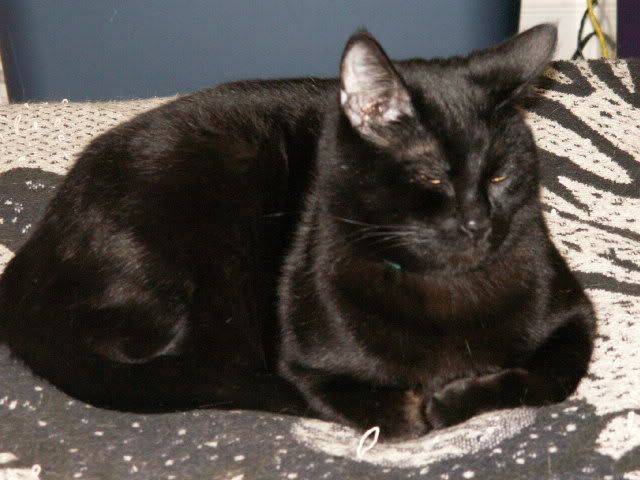 rufus, being cute

as for me, i'm still somewhat mopey, in pain, and spacey from painkillers. however, 2 days until thursday, when hopefully my jaw-related woes will come to an end! wish me luck and compliment me on my lovely kitties!